Comet Raiders
Description
A small spaceship game about tactically moving and firing weapons to destroy the enemy.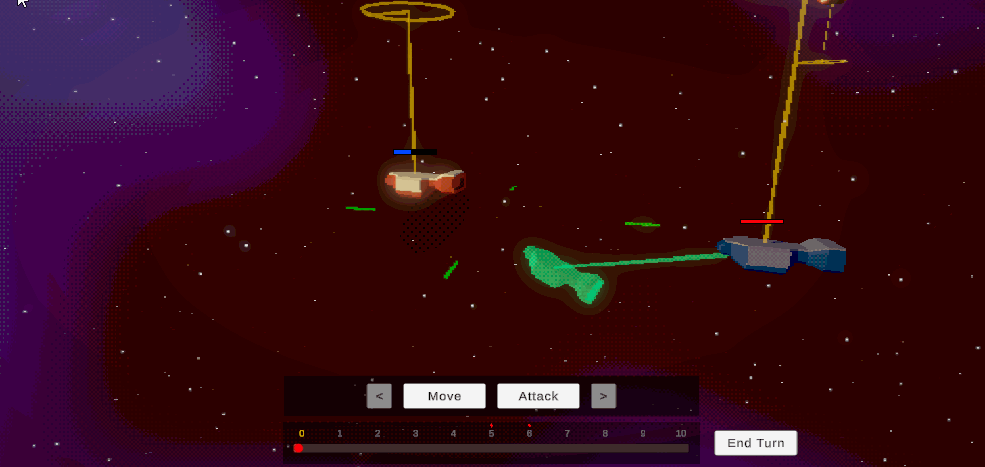 Originally made of LD51: https://ldjam.com/events/ludum-dare/51/comet-raiders

How to Play
Camera Movement:
Translation: W,A,S,D | R,F
Rotate/Zoom: Right Mouse | Scroll Wheel
1. Select player ship
2. Select move, click anywhere, use yellow ball to change elevation ([ctrl] to manually orient the ship in move direction)
3. Select enemy target while in move mode to Target
4. Select on timeline where you want to mark an attack
5. End turn.